We are fortifying your water


resources with 100% security

At CWD, we value excellence. A team of capable and dynamic engineers passionate about fortifying your water resources with 100% security, we strive for excellence in every project we assign ourselves with complete ownership of the execution process. We excel in designing solutions that leverage water management engineering to fulfil domestic, business and public needs while optimising the use of water and minimizing the environmental impact of water usage.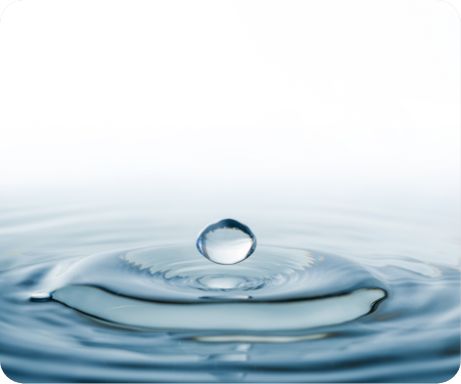 What makes CWD an exceptional firm is the way we approach each project. Innovation and thinking outside the box to arrive at the best solution is where we thrive. Whether working on cutting edge technology for canal automation in a rural part of India or developing a digital water monitoring system for utilities for a client in the US, we innovate our way out of the project and that defines CWD!
The Upcoming Water Stress:


Are we running out of clean water?

We are all aware of the current hour of environmental crisis - as the global climatic changes are making a palpable impact on the hydrological regime, today, water is a resource under considerable pressure.

With two-thirds of our planet being filled with water, it is available in abundance on the earth and it is the most renewable of our natural resources. But all of this water is not suitable for various human requirements.

Depleting sources of potable water coupled with the rapid expansion of population and urbanization is resulting in a continuous decline in per capita availability.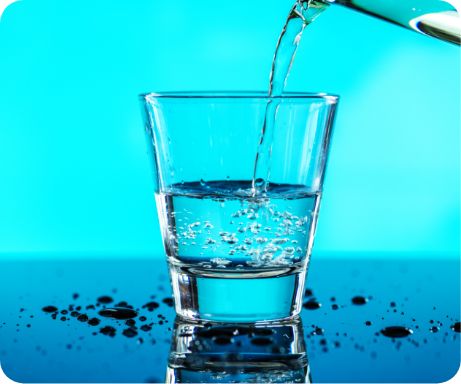 In view of an imminent "Water Stress" emerging out of the growing gap between supply and the demand for potable water, managing water as an economic good becomes an important way of achieving efficient and judicious use, and of encouraging the conservation and protection of water resources.
Sustainable Water Management
This is when efficient technology supporting sustainable water management and water treatment engineering comes into play.
CWD designs and develops process-based hydrological models, plans capital projects for industrial, domestic, municipal and commercial sectors.
Our core areas of expertise include:
Water Resource Engineering
Surge Analysis
Wastewater Modeling
Clean Water Modeling
Stormwater Modeling
Open Channel Modeling
River Modeling
Groundwater Modeling
Rainwater Harvesting
Water Quality Analysis
Flood Modeling
Flood Forecasting
Flood Mapping
Solid Waste Management
Our Vision
The first two Sutras of Chanakya Niti says "Sukhasya moolam Dharmah" and "Dharmasya moolam Arthah". The rough translation goes something like this:"The basis of "sukha" or all true pleasantness is "dharma" or righteous conduct" and The basis of all "dharma" is "artha" or wealth.
CWD being a for-profit company, we draw inspiration from 2500 years old works of Chanakya to set the vision for the company.
Water belongs to every human being and for that matter, every living and non-living object in the world. Every project that we work on is for the betterment of the environment and people who are part of this environment. Our vision is to take up the right project to give the right solutions that help everyone involved in the process monetarily and in non-tangible ways as well.
Our Mission
Working on water projects is a privilege and we believe we are part of the nation-building team. Whether building a water distribution network in the villages or rejuvenating a dried-up lake or cleaning up a river is our contribution to nation-building. Every single line of this project touches thousands of lives on a daily basis. It makes a huge difference to their lives. This is where our satisfaction comes from.
CWD's mission is to bring innovation and technological interventions that make these projects as effective as possible to reach as many lives as possible.
Our Mission is to inspire all fellow water resource firms and engineers to not stop until water resources are used most efficiently and all our water bodies reach the pinnacle of purity!
Meet Our Team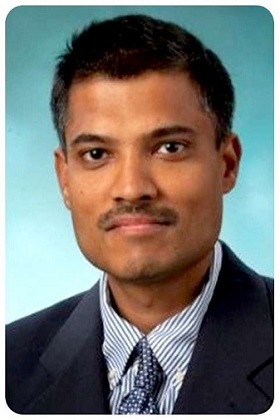 Shyam Prasad, PE
Founder & Director, Clear Water Dynamics Pvt. Ltd
Shyam Prasad, BE, MS, P.E., Founder & Director of Clear Water Dynamics, a company focused on delivering consultancy services in the field of environmental & water resources engineering. His professional career includes more than twenty years of experience in water resources engineering field. Areas of expertise include building hydrologic and hydraulic models for planning capital projects, long-term control plans for combined sewer overflows, developing sanitary and stormwater master plans, flood mitigation, best management practices, surface water quality, storm water management, modeling green infrastructures and developing watershed management plans.
Expert in EPA SWMM for modelingsewer systems for large municipalities. Experienced in working with multinational and multi-disciplinary teams. Projects handled at various geographical locations in the United States, India and Singapore. As a senior modeller, provided modelingservices for numerous municipalities and collection systems including Cincinnati, Columbus, Indianapolis, Philadelphia, ALCOSAN, Boston, Manchester, Saugus, Fall River, Portland and City of Miami Beach. Through Clear Water Dynamics, executing projects in the field of flooding analysis, water distribution network modeling, designing pump station and water mains and conducting water hammer/surge hydraulic analysis, designing lift irrigation systems, river & lake rejuvenation to name a few projects at various locations in India.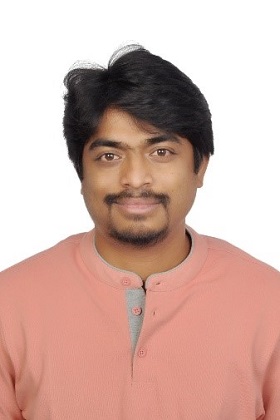 SRI RANGA K M
Team Lead, Clear Water Dynamics
Sri Ranga is CWD's Team Lead with over 5 years and 6 months of working experience in various facets of civil engineering across 10 plus states in India. Having completed his Bachelors in Civil engineering from RVCE Bangalore, Sri Ranga has over 3 years of experience as a Water Resource Engineer at Clear Water Dynamics. Sri Ranga has worked on building hydrological and hydraulic modelling for storm water management projects, flood Inundation mapping projects, rain water harvesting plans, river rejuvenation works. Sri Ranga has been instrumental as the Technical Lead, delivering projects involving design of rising mains, sewer collection systems and water distribution networks amongst many.
Hobbies: Sri Ranga is an amateur artist who has a penchant for acting. He loves performing plays and dramas on stage and is trying his hand at singing too. He loves playing cricket and table tennis
Palai Manoj Kumar
Executive Engineer, Water Resources
Manoj is amongst the newest additions to the CWD family. With a Post Graduate degree from NIT-Surat in Water Resources Engineering and a Graduate degree from JNTU Hyderabad in Civil Engineering, Manoj's areas of interest include Hydrological Modelling, Climate Change, GIS. Manoj is a quick learner and is well versed with Softwares such as Include ArcGIS, QGIS, SWAT, PCSWMM, HEC-HMS. He also is an amateur coder who tries his hand at programming languages like Python.
Hobbies: Manoj likes to unwind himself by listening to Music and watching news in his spare time.
A.N.B.GOWDA
Executive Engineer, Water Resources
A N Bhairav Gowda, fondly called as ANB gowda is one of the oldest members of CWD with over 3 years of experience. ANB Gowda has worked on a variety of projects that include Watershed modeling, Rain water harvesting, Water distribution modeling, Flood analysis, Water treatment plant, Sewage treatment plant. ANB has a wide experience in working on AutoCAD, PCSWMM, QGIS, ARC Map, HECRAS, Esurvey, & M.S Office tools and is the go to guy when it comes to Drafting and BOQ Estimation.
Hobbies: ANB likes to spend his free time painting, singing, dancing, trekking and playing outdoor games.
Kusha Kumar M
Graduate Engineer Trainee, Water Resources
Kusha Kumar M has recently joined the CWD family as a Graduate Engineering Trainee Having completed his B.E. in Civil Engineering at Siddaganga Institute of Technology, Tumakuru, Karnataka and passion for Water led him to pursue his MTech in Water Resources Engineering Stream at Sardar Vallabhbhai National Institute of Technology, Surat, Gujarat. As part of this Mtech Project, Kusha was part of the team that worked on ' Analysis of Stormwater Drainage Network of Central Zone, Surat' Using SWMM 5. Kusha's area's of interest include working on SWMM, PCSWMM, ArcGIS and AutoCAD.
Hobbies: Kusha is a movie buff and loves to watch movies and web series. He enjoys playing cricket and badminton and spend quality time with friends. His goal is to become an expert in Hydrological Modelling and Stormwater Drainage Modeller in times to come
The Journey since 2016
Clear Water Dynamics (CWD) is a private limited engineering and consultancy firm founded in the year 2016. CWD has been providing exceptional services in the field of Water Resources Engineering since its inception. CWD has been founded with the idea of innovating solutions to the most challenging and pressing water issues of today. In the last five years of our existence, we are proud to have worked on many interesting and challenging projects across India, Middle East & USA. The project list covers the length and breadth of the country covering more than 30 Cities spread over more than 15 states!
The solutions we offer conform to national and international standards.
We are privileged to work on the nation's most prestigious environmental engineering project 'Namaami Gange' under the National Mission for Clean Ganga.
Road Ahead
On the road ahead, CWD looks at creating a future that consists of an improved and well-managed water environment. We aspire to be the most trusted partner of our customers by delivering innovative and cost-effective solutions and services consistently by collaborating the right skills and knowledge to yield the best results.
Reach Us

#3009/2, 19th Cross, 2nd Main, KR Road, BSK II Stage,
Bengaluru 560070.
Phone : +91-789-229-8627
Email : info@clearwaterdynamics.com